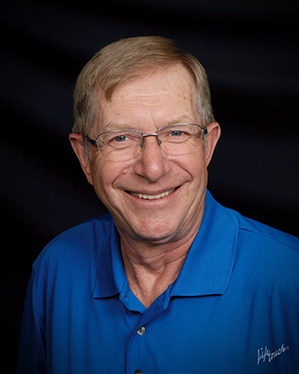 Arthur Louie Vanderleer
July 2, 1948
-
May 23, 2022
As the family of Art Vanderleer, we are sad to announce that our hardworking, loving and devoted husband, brother, father and grandfather, has journeyed to heaven.
He is lovingly remembered by his wife of 38 years, Louise, his children Steve, Russ (Steph), Kim ( Patrick), his grandchildren, Taten, Will, Nora and Peter, sister Marian, Mother-in-Law Catherine and in-laws, Alan (Marnie), Maureen (Kevin), Bill (Mel), Mavis and Gord (Wendy), as well as countless family and friends.
Art is predeceased by his first wife, Sue, his parents, Louie and Wilma, his sister Coby as well as his faithful companions over the years – Cuddles, Caleigh and Cleo.
Art was born in Hendrik Ido Ambacht, Netherlands, on July 2, 1948, the youngest of three. Along with his parents and two sisters, Art immigrated to Canada in 1958, finding a new, permanent home in Edmonton.
Early in his teenage years, Art discovered a love of camping and the Rocky Mountains -- a passion that has been woven through his entire life from volunteering with Scouts Canada to hundreds of RV and camping trips with friends and family.
Growing up, Art demonstrated an eye for detail, precision and great mechanical skill, which led him into an early career in both the railroad and automotive industry, before joining Edmonton Power, where he worked for over 30 years, holding various roles in metering and ending his career in quality assurance.
Over the last 45 years, Art devoted his time and talents to the Good Shepherd Anglican Church, spending countless hours volunteering his time and talents with the Music Ministry, churchwarden and ongoing maintenance and improvements.
Upon retirement, Art and Louise spent much time traveling, camping and other activities with their grandkids and enjoying a beautiful life together.
Art had many interests – from gardening to golf to wood carving, as well as adventures across Canada, the U.S., Europe, the Caribbean and Mexico. We are grateful for his final trip to The Netherlands, which Art and Louise just returned from.
Through his travels and interests, Art made many friends and acquaintances - both in Canada, Arizona and around the world. He has created memories that will live in our hearts forever. His deep love of music, family, camping and tinkering shines brightly within his legacy.
We would like to extend our appreciation to the ICU staff at the University of Alberta Hospital for their dedicated care of Art and their compassion and kindness to our family.
If you would like to make a donation in Art's memory, we suggest the Mazankowski Heart Centre or to SCARS Animal Rescue Society.
Funeral Service
Friday, May 27, 2022, 11:00AM
Good Shepherd Anglican Church
15495 Castle Downs Rd NW, Edmonton, AB