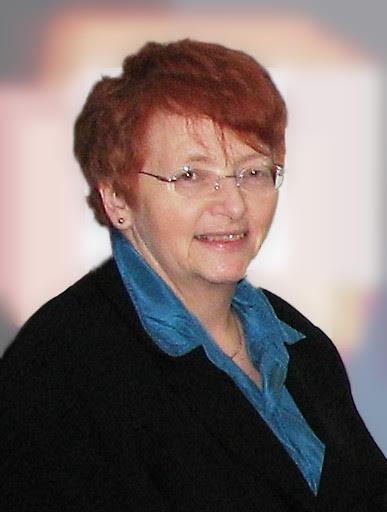 Barbara Anne Fraser
On Sunday, 3 April, Barbara Anne Fraser passed away at age seventy-five at the Edmonton General Continuing Care Center after a lengthy illness.
She is remembered and missed by her family and friends in Canada, the UK, Spain, USA, and Korea, including: Douglas, Helen, Catherine, Robert, Wenonah, Ted, Glen, Rocio, Jon, Bethany, Daniel, Carmen, Ellen, Matthew, Janet and Joanne.
Barbara was a complex person who was broadly educated and was formed by the places and cultures where she had lived and travelled, including: Canada, Germany, France, Spain, Switzerland, Netherlands, UK, and USA.
Barbara is remembered for her deep academic interests, accomplished musicianship (cello, choral, piano) and her qualifications as a psychologist, teacher, librarian, and music therapist.  She had a deep appreciation of the arts.  She specialized in Baroque music and loved performing it with friends in small ensembles.  She had a sharp wit and playful sense of humour.  She thoroughly enjoyed repartee and word-play.  She was a go-to person for information on many subjects, having a knack for ferreting out extensive details on questions posed to her or that spontaneously caught her interest. She enjoyed writing poetry and her skill was recognized by others.
As a multi-dimensional person, Barbara influenced and enriched our lives in many unique ways, leaving each of us with our own stories and fond memories of her.
At Barbara's request, there will be only her private cremation arrangements through Trinity Funeral Home followed by burial at Northern Lights Cemetery in Edmonton.
As Barbara's family mostly lives away from Alberta, we would like to acknowledge especially and express gratitude for the personal support and care given by staff and companions from Home Instead Edmonton.  Also, thanks to the CHOICE Mental Health Program, the Glenrose Rehabilitation Hospital, as well as Edmonton General Continuing Care Centre.
Barbara's family recommends that, consistent with her wishes, anyone wishing to make donations in her memory do so with a charity of their choice.