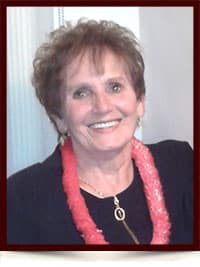 Barbara Darlene Billingsley
October 1945 to July 2016
Barbara Darlene Billingsley went to join the angels on July 19, 2016. The Rose of our hearts left this world as beautiful as the day she entered it. Our love went with you and we will never be the same.
Always-N-Forever,
Your Loving Family
My Wife, Mother and Lover
My heart is broken,
Beyond repair.
How can I live with my despair?
Time won't fix my broken heart.
Fate has torn us two apart.
A million tears will veil the day.
The angels took my love away.
I may bend but I won't break,
I still have a job to do.
To protect and care for the ones I love,
My loving wife will see me through.
~Bob Billingsley