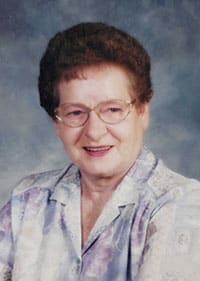 Barbara Sawchuk
On September 27, 2019 Barbara Sawchuk passed away at the age of 82.
She is survived by her two loving children Dwayne, and Darren. Her Brother Andy, Sisters Mary, Emily,
Lena, Susie and Martha.
She was predeceased by her husband Ernest in 1997, her Brothers Bill, Peter, Harry and Marshall, and
Sister Annie.
Barbara loved her family and friends and will always remain in our hearts.
Funeral Service
Thursday October 3, 2019 2:00 PM
Trinity Funeral Home
10530, 116 St. Edmonton, Alberta
In lieu of flowers, donations can be made to the Cross Cancer Foundation in memory of Barb. www.albertacancer.ca/donate/
Interment to follow at Evergreen Memorial Gardens