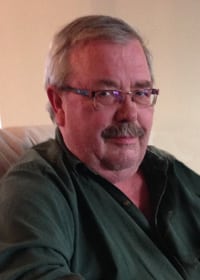 Basil Puchalski
Basil Puchalski of Edmonton passed away on January 31, 2018 at the age of 66.
He is survived by his long time partner Maryln Pollard; his daughters Cara (Brad) Freeman, Kelly (Scott) Marson and his grandsons Tyler, Zachary, Rylan and Emmet. As well as Maryln's children Miranda (Danny) Turner; Tyrone (Karin) Pollard and her grandchildren Tylor, Janie, Alek and Leo. He is also survived by his mother Katie Puchalski, sisters Jeanne (Archie) Toma, Lydia Puchalski (Clarence), Aunt's Olga Chebuk, Nellie Rosychuk and numerous cousins, nieces and nephew.
He was predeceased by his father Steve and brother Nestor.
Funeral Service
Wednesday February 7, 10:00 am
Trinity Funeral Home
10530-116 Street, Edmonton AB