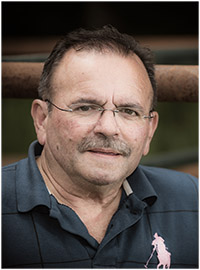 Benoit "Ben" Daniel Arcand
He is predeceased by his parents Emile Arcand and Alice Bergeron, as well as his Brother Camille Arcand.
He is survived by his two daughters Alesha and Danielle Arcand and 6 grandchildren,
brothers: Lloyd and Luc Arcand; his sisters: Rejeanne Riffel, Yolande Albert,
Diane Edwards as well as numerous nieces, nephews, great-nieces, great-nephews, brothers and sisters-in-laws.
Benoit was a heavy equipment operator and a good one at that. He was also a consultant.
He loved travelling in the mountains and loved nature. A cat whisperer too.
Benoit made friends easily, lifelong friends.
He was generous kind and thoughtful.
He will be missed.
His suffering is over and is now a free spirit.