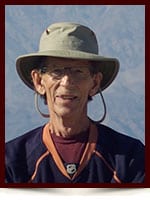 Bert Butchart
On March 22, 2015 at 1130 pm, Bert passed away peacefully at the age of 76 with his son and daughter by his side. Bert was survived by his son Travis, daughter Shanna (Quentin) and granddaughter Jade.
He was predeceased by his parents, Roland and Marie Butchart, brother, Jim and sisters, Lil and Joan.
Bert will be remembered for his love of the outdoors, charitable nature, wit and skill with his never ending projects.
Memorial Service
Saturday March 28, 2015 at 1 pm
Central Memorial Chapel
10530 116 Street, Edmonton, AB
Memorial Donations
The Cross Cancer Institute in Bert's name.
Contact Information: [wpseo_address oneline="1" show_state="0" show_email="0"]