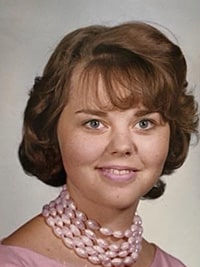 Betty Joan Troutman
During the early hours of October 17th, our mom passed on with love surrounding her.
Betty Joan Troutman, nee Martin was born September 9, 1946. She was 72 yrs old.
Her love of genealogy, music, quilting and crafting was evident to all those around her but most important of all she loved her little big family and took pride in all that we are. She knew who we were as individuals and respected and encouraged our different personalities - the best kind of mom! She was also compassionate and caring and you'd always find her serving behind the scenes as she was never one to want any fuss about her.
We are at peace knowing she is no longer suffering and joyful that after 26 long years she is now reunited with her love, our dad - Roy Leonard Troutman.
She will be greatly missed by all of her 6 kids and their 4 spouses (Lowell-Theresa. Lance. Dylan. Sierra-Alan. Jacinda-Wade. Bronwyn-Jeff), 4 grand babies (Drew married to Aimee and Sierra/Alan's 3 girls: Clara. Gia. Faye) and 4 great grand babies (from Drew/Aimee: Jeremy. Orion. Madeline. Ryley)
Her passing was expected and we are sad to let her go but we know we gave her the best send off possible. Being able to be by her side with all the hugs and kisses to let her know it was ok to let go and that she left her own special mark in the world.
Celebration of Life
1:00PM - 3:00PM Saturday October 20th, 2018
10 Kingsbridge Close
St.Albert, AB