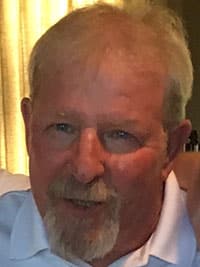 Beverly Alfred McQuitty
On April 4, 2019, Beverly Alfred McQuitty of Cherhill Alberta passed away at the age of 63.
Bev was born in Saskatoon Saskatchewan to George and Grace McQuitty March 18, 1956.
Bev is survived by his his loving wife Zinovia Robin; his three children, Burguandy Le (Yehlan), David Allan (Jackie), Colby Adam (Colleen); 8 grandchildren Sydney, Jackson, Izabelle, Jersey, Justice, Alexandra, Edward and Huxley; siblings Bill (Elaine), Judy (Stan), Jim (Elaine), Jerry (Fonda), Loretta, George (Carmen) and sisters-in-law Pattie.
He was predeceased by his parents George and Grace, sister Diane, brothers Doug and Bob.
The Celebration of life (party) for Bev will be held at the Cherhill Community Hall, in Cherhill Alberta April 18, 2019 at 1:00 p.m.