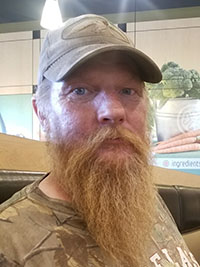 Bill John James
Passed Away
March 11, 2021
It is with heartfelt sorrow that we announce the sudden passing of Bill John James.
Bill is predeceased by his mother Violet and brothers Clinton and Brock.
He is survived by his father George (Margaret), sisters Lisa (Cory) and Kelsey (Sam); his children Daniel (Stephanie), Deven, Clay (Rebbeka), Katrina (Anthony), Deborah (James), Trace (Julie), Mercedes (Dean); as well as grandchildren River, Reine, Troy, Emma, Octavia, Evelyn, Kahlan, Samantha, Victoria and all of his extended family and a few good friends. He will always be remembered by his loving partner Amber Kidd.
Bill's arrangements have been entrusted to Trinity Funeral Home. The family will hold a memorial at a later date.
In lieu of flowers please send donations to the Edmonton Humane Society.