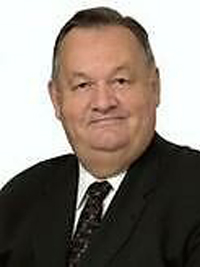 Bob Maskell
May 27, 1940
-
April 14, 2021
It is with sadness and fond memories, family and dear friends announce the passing of Bob Maskell.
Bob's family were Edmonton pioneers. He was born and raised in Edmonton, and attended Victoria School in the late 1950's while working full time. After graduating, he worked for the Northern Alberta Railroad before completing his education degree in his late 20's.
After serving as a teacher and principal at Jasper Place High School, Bob was asked to return to Victoria School in 1985 as principal. There, he created a "School of the Performing Arts", which is internationally recognized. He expanded the program to include K-12 and introduced the International Baccalaureate program. In 2001, he was elected as MLA in Edmonton-Meadowlark. He has served on many non-profit boards over the years, and was the recipient of many community awards.
He loved to travel throughout the world, with a special affinity for China and South Florida.
Bob was very proud of his contributions to students he served, as well as the citizens of Edmonton and Alberta. He valued the importance of service and his many contributions reflected this key attribute. We will all miss him dearly as a dedicated and distinguished teacher, leader, mentor and friend.
His family and friends will be planning a memorial at a later date.
Donations in Bob's memory can be directed to the Victoria School Foundation For the Arts or a charity of your choice
https://www.vicschoolfoundation.com