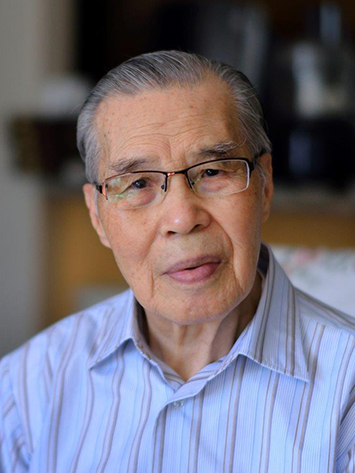 Boon Ng
December 2, 1920
-
March 24, 2022
It is with profound sadness that our family announce Boon Ng, our father's passing on March 24, 2022 at the age of 100 years.
Our father was born in the Shan Chang village of the Xiangzhou district, Zhuhai City of the Guangdong province of China. Being the youngest child in his family, he was predeceased by his parents and all of his six elder siblings years ago. He was predeceased by his firstborn son in 1948, Wai Fong WONG, his wife of 74 years last June, and his first grandson in 2012.
He will be lovely remembered by his children, William (Shana), Theresa, Emily (Bruce), Lina (Ken), Andrew and his grandchildren (Kenneth, Kevin). He will be fondly remembered by his nieces and nephews in China, Hong Kong and U.S.A. and also other relatives.
Our father retired at age 60. Prior to retirement he was working as a textile quality control supervisor for Dodwell & Co. in HongKong. He was an employee of Dodwell for 4 decades. His meticulous trait must have been an asset in his line of work. Shortly after his retirement, he and our mother immigrated to Canada in order to be closer to their children and grandchildren.
Our father was a kind and contented man. His love for his children is undeniable. We have very fond memories of our father taking us to enjoyable trips to the parks, the beach, cinema, dim sum etc. when we were kids. He had both artistic and musical talent. He had beautiful handwriting and could sketch well. He used to enjoy playing the harmonica and qinqin, both instruments were self taught. He used to enjoy listening to Chinese classical music such as Erhu musical piece. He also loved pets such as dogs and cats.
Cremation has been arranged and inurnment will take place on April 1st at the mausoleum of the Holy Cross Cemetery, St. Albert, Alberta.