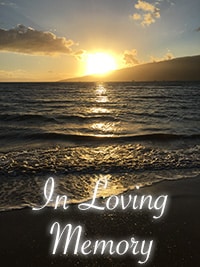 Brett Allan Brennan
We are sad to share the passing of Brett Allan Brennan, born in Calgary on July 5, 1963. He passed away peacefully on January 21, 2021 in Edmonton. Brett's road was long and not always kind or easy but he continually faced life with his signature charm, humor and enthusiasm. He will be remembered for his generosity and zest for life.

Brett is survived by his loving mother Mary, brother John (Susan), sisters Rhonda (Sam) and Tracey, and niece Lisa-Marie (Justin). He was predeceased by his father Bill.

No memorial service will be held as per Brett's wishes, but donations may be made to the Bissell Centre.

Our family thanks everyone for their support and well wishes.