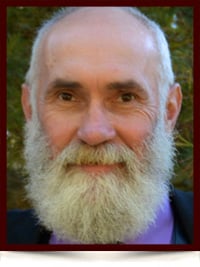 Brian Edward Stevenson
Brian Edward Stevenson, 63, of Edmonton, AB died suddenly on Friday November 17, 2017. Brian was born August 1st, 1954 in Toronto, Ontario and raised in Ajax Ontario. He began his working career as a conductor and locomotive engineer for CN Rail in the early - mid 70's. He most recently worked as a heavy equipment operator with Sureway Construction for the past 19 years. He spent many years running golf courses, as he loved playing and teaching golf. Commonly known as Sir-Talks Alot, he was also an expert salesman and storyteller, and 99.9% of his stories were all true. One of his greatest hobbies and loves in life was playing golf and teaching others how to golf. At work he loved to teach the new recruits his tricks of the trade on how to operate a scraper in the gravel pits, building roads or building subdivisions.  
He was a beloved husband, father, grandfather, brother and uncle. He is survived by his common law wife of 31 years Marcia Wheeler, daughter Ashley Armstrong (Chris), granddaughter Hailey Armstrong, son James and daughter Sarah, sister Barbara Carter (Murray), and niece Carly McKelvie (Jeff). He was a very close friend to many people throughout his life and shall be deeply missed by all who knew him.
He is preceded in death by parents, Eleanor & Frederick Stevenson 

Celebration of Life
Monday December 4th, 2017 between 6:00pm and 9:00pm
Westview Village Community Hall
West View Blvd NW, Edmonton, AB T5S 2B
In lieu of flowers please donate to a charity of your choice in Brian's name.