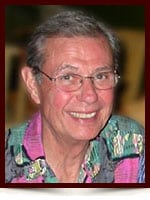 Brian Guy Young
YOUNG, Brian Guy
Brian Young, 80, of Sherwood Park, returned to the world of spirit on September 26, 2015.
Brian was born September 2, 1935 in Calcutta, India to British parents, Wilford (Bill) and Doris Young. He immigrated from England to Ontario in 1963 where he worked as an Electrical Engineer, for Westinghouse, CMESA and held various managerial positions within Bell Northern Research. He moved to Alberta in 1984 and became General Manager of the Electronics Test Centre. He had a keen interest in quality management standards and for 15 years was the Canadian delegation leader to the ISO/TC76 meetings. He championed good business practices and was involved in the Canadian as well as Alberta quality awards programs. Brian chaired the committee which developed Canada's metric standard.
Brian had a good sense of humour. He was interested in people and enjoyed good conversation. He delighted in travelling the world, deep sea diving and spending time at the family cottage near Perth, Ontario. He was an avid reader and liked curling and English Premier League Soccer.
Brian was predeceased by his parents and brother, Keith Ashley Young.
Loving remembered by his son, Paul (Carol), granddaughter, Alexandra and grandson, Ryan; his daughter, Tracey (Mario), granddaughters, Isabel and Anika; his wife of 21 years, Lorna, sister-in-law, Barb, one niece and three nephews.
A private celebration of his life will be held.