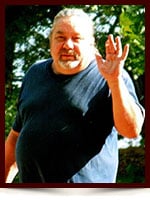 Brian Mochoruk
Left to cherish his memory are his father Paul, step brothers Jim and Norman, 3 children; Douglas (Suzanne), Amy (Mike), and Jessica (Justin), 7 grandchildren, 2 great grandchildren, and numerous aunts, uncles, cousins and dear friends.
He is predeceased by his mom Alice, brother Dougie, grandpa Mike and cousin Shelly.
Brian will be deeply missed by all his family and friends forever.
A private family celebration will be held at a later date.