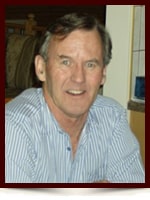 Bruce Edward Leyden
It is with great sadness that we announce that Bruce passed away suddenly of heart failure due to complications of C.O.P.D. He leaves to grieve, his wife Elsie, son Bradley, daughter Melanie and his siblings Norma, Denis, Margaret, Lloyd and their families. He will be sadly missed by his granddaughters, nieces, nephews, cousins and the many friends that were such a large part of his life.
Bruce was very personable with everyone and loved to tell a joke or two.  Bruce was always up for a party or family gathering, loved to dance and always available for a " chat ". He was a "Jack of all Trades" and helped many family members, friends and neighbors with his talents.  His mother always said that Bruce could do anything.  Born in Edson, raised in Entwistle and lived nearly 50 years in Edmonton, he was always a proud Albertan.
Celebration of Life
Wednesday, July 6 2016, 2:00PM
Trinity Funeral Home
10530 – 116 street, Edmonton.
If you wish, donations may be made to the charity of one's choice.