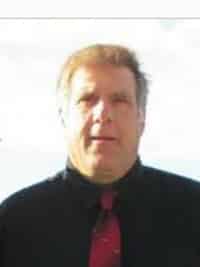 Bruce Errol White
Bruce was born in Edmonton, and lived most of his life here. He was a lifetime member of the Edmonton Philharmonic Orchestra, a goalie who taught his children to skate on his backyard rink, and first and foremost a father and a loving friend.
His sense of humour was beyond compare. Quirky doesn't BEGIN to describe him!  He was not religious, yet he had studied every religion, and was very spiritual. Bruce loved to argue with learned theologians, and it was rare he would lose a battle over scripture, he had read everything from the Book of Mormon to The Sutras. He loved the study of languages, and knew a little of many of them.
Bruce spent a lot of time in the Philippines, helping to build homes and caring for people.  He had a heart as big as the universe.  He accepted everyone for who they were.
He loved his children above all else, and was meant to be a father. He was so excited when he brought his children over from the Philippines, there was never a new father prouder of his new baby than Bruce was of his two new children!! His last thoughts were of Frankie and Sarah and their future, and he would not let go of this world until he was assured they would be taken care of.  He loved them
above himself.
His pets and his music were his balms to his soul. You couldn't help but love Bruce.  He will be missed. There won't be another like him.
Bruce is survived by his son Frankie and wife Aszmaer Nel and their daughter Scarlett Rose, Bruce's daughter Sarah and her partner Drew and their daughter Mia Marie. Bruce is also survived by his parents Maurice and Elsie White of Edmonton.