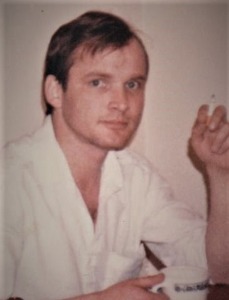 Byron Joseph Oliver
February 19, 1957
-
July 17, 2023
Byron Joseph Oliver 66 years passed away after a short battle with ALS.
Byron was 7th of 11 children born to Thomas and Mary Oliver.
He was predeceased by 3 brothers, Kevin, Timothy, Sidney and 1 sister Theresa and his former wife Sonja.
He's survived by his sons Jesse, Richard and Kevin as well as 4 brothers John, Peter, Mark, David and 2 sisters Martha and Mary-Jane.
Byron was free spirit most his life but was there if you needed him and if he could, help.
His courageous battle with ALS brought out his true character in he did not want to be burden to no one and made his own decisions to the end.
He'll be sadly missed by all.
As per his wishes he is to be cremated and his ashes spread in the countryside grasslands.