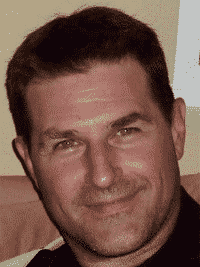 Calvin Donald Anderson
Calvin Donald Anderson, age 57, of Edmonton, Alberta passed away on May 14, 2020.
He was predeceased by his brother Bradley Anderson of Edmonton, AB. He is survived by his parents, Bob and Betty Anderson of Edmonton, AB; two brothers, Trevor (Lori) Anderson of San Antonio, TX and Wesley (Annie) Anderson of San Clemente, CA; sister-in-law Wendy Anderson of Edmonton, AB; nieces Dana and Erin Anderson of Edmonton, AB, Aspen and Sydney Anderson of San Antonio, TX, Harper Anderson, and nephew Miles Anderson, of San Clemente, CA; in addition to numerous aunts, uncles and cousins.
Calvin spent a few years living in Toronto and Vancouver working as a finishing carpenter. He re-established himself back in Edmonton and for the last 30 years worked in corporate sales for Westworld Computers. His true passion, since the time he picked up his first guitar, was music. He played lead guitar for a couple of local bands, but most of his time was spent creatively plucking away at the guitar by himself. He will be remembered for his caring, wit, enjoyment of laughter, and love (or hatred) of Edmonton Oilers hockey…depending on the year.
We will miss you terribly and hope that you have found peace.
In lieu of flowers, please consider a donation to the Canadian Association for Suicide Prevention or the Cross Cancer Institute in memory of Calvin's brother Bradley.