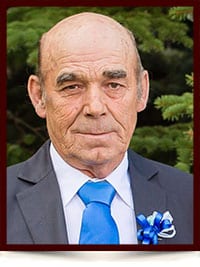 Casey (Cornelis) Silvius
October 27, 1945 - November 7, 2016
On Monday, November 7th Casey passed away after a short but courageous battle against Small Cell Lung Cancer. Having already beaten Non-Hodgkins Lymphoma two years ago he faced this battle as a fighter with optimism, unfortunately his body didn't have the strength of his will.
He will be missed and his memory shall be cherished by his loving wife of 48 years, Barbara. His children Kim (Roger), Robin (Jesse) and Timothy (Annie). He will also be missed by his grandchildren Angelee and the twins Lorelei and Theodore who were his world and he was theirs.
A jack of all trades there wasn't any problem he couldn't find a solution to. Whether fixing a vehicle or repairs to his home he could work anything out. A man with a big heart loving children and animals, he also wouldn't hesitate to help anyone out.
He will be missed.