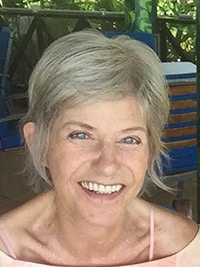 Cecile Ann LaForge
January 30, 1953 - June 22, 2018
On June 22nd, 2018, Cecile LaForge passed away in her sleep with her children by her side at the age of 65.
Cecile was born January 30, 1953 at Edmonton General Hospital and lived her life mostly in and around the Edmonton area. She is survived by her husband of 41 years, Dave LaForge; their children Adam and Amy; her brothers Al (Carol) O'Coffey, Tony O'Coffey; her sister Rose (Frank) Sikora; as well as several nieces, nephews, and in-laws spread far and wide. Cecile was predeceased by her parents Lowry and Mary O'Coffey.
Cecile was known for her positive attitude, upbeat spirit, and warming smile. She will be missed by all who had the pleasure of being touched by her throughout her life.