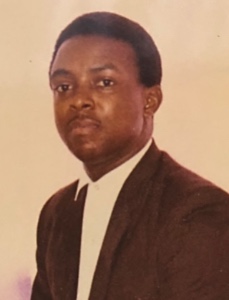 Ceyon Ivan Francis Henry
May 10, 1938
-
October 25, 2022
It is with heavy hearts that we announce the peaceful passing of Ceyon Ivan Francis Henry of Edmonton, Alberta on October 25, 2022 at the age of 84 years.
Ceyon was born in Gasparillo in Trinidad and Tobago May 10, 1938. He was a great lover of music and especially jazz. He also loved photography although he did not pursue it professionally. He loved being in the choir at Shiloh Baptist Church where he would play the cornet. He enjoyed keeping fish and had several fish aquariums.
He is survived by his three children, Celina (Ike), Varnia and Sherman (Carrie), his four grandchildren Markella, Chiamaka, Zaida and Kavis.
Ceyon was predeceased by his parents Naomi Bee Henry and John Sylvester Henry.
He is also survived by his sister Christine, his brothers Kenyouth and Amos. He was predeceased by his sister Lynda, brothers Lynton and Jensey.
Ceyon had numerous nieces, nephews and cousins.
A funeral service will be held at Trinity Funeral Home in Edmonton, Alberta on November 5th at 2:00pm with visitation at 1:00 pm.
Thank you for all of the love and support given to Ceyon's family and friends during this time.
In lieu of flowers, please donate to his favourite radio station CKUA. He loved their jazz program.