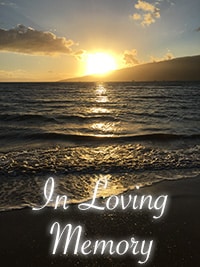 Chad Stevenson
1976 - 2017
It is with the heaviest hearts that we announce the passing of Chad Stevenson.
He leaves behind to mourn his passing; his cherished daughters Kaylee & Samantha, loving mother Bonnie, sisters Tammy and Melanie, many aunts, uncles, nieces, nephews & numerous friends.
Chad was predeceased by his dad Melvin Stevenson & brother Gary Allison.
Everyone that knew Chad knows how much he adored his children & family.
We will all miss his infectious laugh & sense of humor that always made us smile.
Rest easy Chad, never forget how much we all love you.
Love,
Kaylee, Samantha, Mom, Melanie & Tammy
Rest in Paradise with your dad and brother.