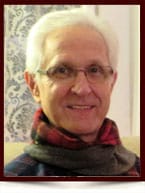 Charles Frederick Carlson
CHARLES FREDERICK CARLSON, or "Charlie" depending on how close you were with him, died peacefully at the age of 69, on Sunday, September 21, 2014 at the Royal Alexander Hospital in Edmonton, Alberta. Charles was born in 1945 in Atherton, Queensland, Australia.
"Getting older is better than the alternative."
Charles was a pragmatist and a true Aussie through and through. A tough, hard worker in Northern Canada, and a caring, loving husband and father. He is survived by his loving wife, Bonny; his two children, Melanie (Jeff) and Briley (Monica); the grandchildren he doted on, Mila, Rylan and Lachlan; his siblings, Gail (Shane) Peterson, Kevin Carlson, and Monica (Joe) Calleja. He will also be fondly remembered by his nephews, neices, and numerous friends.
A private cremation was held and a Celebration of Life will be held at a later date. In lieu of flowers, donations can be made to the Canadian Cancer Society.