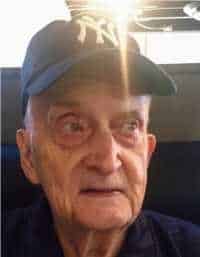 Charles Henry (Chuck) Moore
May 21,1942 - Apr 18, 2019
Charles Henry (Chuck) Moore was born on May 21, 1942 and passed away peacefully on April 18, 2019.
He is predeceased by his Grandma and parents as well as his Grandson, Taylor.
He is survived by his 7 children: Rick (Bobbi), Cheryl (John), Darrell (Diane), Darlene (Doug), Honnor (Justin), Gary (Jen "my favorite"), and Tracy. Chuck adored children and is lovingly survived by his 19 grandchildren: Brett, Garrett, Terra, Brandon, Victoria, Nicholas, Salena, John, Tagg, Jennessa, Jo, Jenene, Aimee, Honnor, Kennedy, Kolton, Rylee, Scott, Hunter and his 5 great-grandchildren: Mikaela, Everly, Eidean, Wrangler, and Imogene.
Chuck loved his family and friends. He had 2 lifelong friends that were very special to him: Garry Boldt & Gary Graham. The love that Chuck had for animals and sports is one of the many attributes that made him so special. He was a good man that always made us laugh.
We miss you Dad/Grandpa. Love you