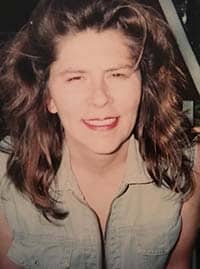 Christine Eva Ehrenreich
Christine Eva Ehrenreich passed away January 15, 2018 at the age of 57.
Christine will be dearly missed by her husband Stephen Flinn, her daughter Ricarda, and step daughters, Stephanie and Natalie. Christine will be forever remembered by her niece and nephews Savannah, Kristjan, Joey and Tyson, by her siblings Heidi, Peter and Ralph, and by her grandchildren Austin, Breanne, Kalex, Clover, and Charlotte.
Christine was a vibrant member of the community always willing to help out those in need, her bright smile and infectious laugh will be sorely missed.