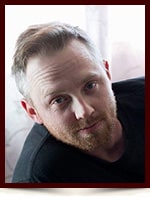 Colin William Scott
December 10, 1978 - December 26, 2016
It is with extreme sorrow that the Scott family announces the passing of Colin Scott on December 26, 2016 at the Stony Plain hospital. Colin began his battle last March and courageously fought for 9 months -never losing his spirit or will to survive.
Colin was born December 10th, 1978 in Edmonton, Alberta, to John and Wendy Scott. He was the oldest of two sons and survived by his brother Warren. He married the love of his life, Kealey, in May 2011, and had two beautiful children.
Colin worked in the Electrical industry with Epcor as a high power lineman. He was a hard worker and liked by all who knew him, he lived a healthy, active life and will be missed every second of every day.
Colin is survived by his wife, Kealey; son, Callum; daughter, Saoirse; parents John and Wendy; brother, Warren (Erminia, Jessica and Preston) and numerous family members and friends.
Memorial Mass
11:00AM Saturday January 7, 2017
St. John the Evangelist Catholic Church
9830-148 Street NW Edmonton, AB T5N3E8
Memorial Donations
Brain Tumor Foundation of Canada
620 Colborne Street, Suite 301
London, ON N6B 3R9