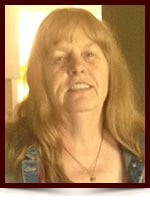 Colleen Alice Saunders
On May 24, 2016 Colleen Saunders passed away at the age of 64. Colleen leaves to mourn: her son Kirk Saunders and daughter Jade (Matt) Hamilton; grandchildren: Miguel Estrada, Keisha and Tyrell Thomas; her three brothers: Alan (Judy) Holtby, Russell (Vivian) Holtby and Doug (Marie) Holtby; sister Linda Holtby as well as many extended family and friends. Colleen was predeceased by her daughter Connie-Lynn Thomas as well as her parents Kenneth and Constance Holtby.
The family ask that you would join them for a celebration of Colleen's life on June 12, 2:00PM at the Hamilton's residence.