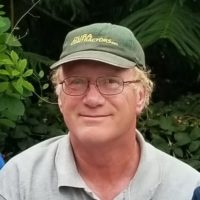 Daniel Gilles Gaudet
1957 – 2019
Dan was born in Mattawa, Ontario. He excelled in school, in particular math. He moved to Edmonton to start a contracting company; renovate homes and build his own home on an acreage.
Dan was the brother of Claude, Marc, Gisele, and Marie-Claire. He married Deirdre and started a family with three loving and fantastic sons and several grandchildren.
He will be forever loved and missed.