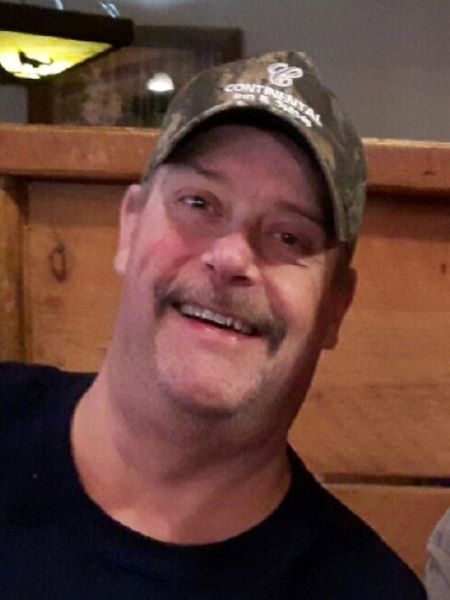 Darcy William Matier
Darcy William Matier,age 55, of Edmonton, Alberta passed away March 20, 2019 at the Mazankowski Heart Institute. He will be greatly missed by his family and friends. Darcy is preceded by maternal and paternal grandparents, two aunts, two uncles and a cousin. He is survived by his wife, Noreen (Smith); children, Aharon, Amber (Eric) and Ryan; two grandchildren, Lincoln and Lauren; parents Doug and Gwen (Fossen); brother Dwaynne (Donna)and in-laws Oakley and Pat Smith; and a large family including numerous nieces and nephews, cousins, aunts, uncles, sisters and brothers in law.
Darcy was born on Sept. 23, 1963 at Galahad Hospital to Doug and Gwen Matier. He was a very active child on his family farm with his brother Dwayne. In his youth, he enjoyed hockey, baseball, skiing and there are many funny memories of his shenanigans. He went to Gus Wetter School and Castor High School. Darcy worked at the coal mine (Luscar) operating large equipment. He then went to SAIT and took his E.M.T. training, then worked at several places in Alberta. Darcy worked briefly as an aide at the U of A Hospital on the cardiology unit. In 1991, he began his 25 year long career as a transit operator for the City of Edmonton until he became ill.
Darcy and Noreen married on December 28, 1991 and raised three children. Darcy loved quadding, camping, hunting, fishing and watching his children, nieces and nephews play sports. Darcy had a gregarious personality. He lit up any room with his laughter and put people at ease. He enjoyed visiting with everyone. He had a soft spot for kids and enjoyed time with all our "extra kids" that were friends with our children. There are many, many stories about good times with Darcy. He will be greatly missed by all.
We would like to extend a special thank you to the staff who took such good care of him and our family during his illness. In lieu of flowers, donations may be made to the Mazankowski Alberta Heart Institute through the University of Alberta Hospital Foundation. Online condolences can be sent to www.trinityfuneralhome.ca.