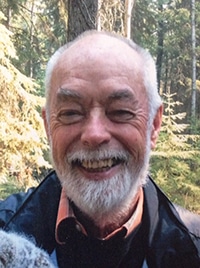 David Angus McCullagh
David Angus McCullagh died peacefully on the 22nd of August in his 82nd year. His greatest joys were his family and time spent in the Tawatinaw Valley.
He will be sadly missed by his wife Lavoine, his sons Kyle (Lima), Corwin (Karen) and Aran (Lisa). He was a very proud grandpa to Sophia, Hillary, Elise, Chris, Cameron and Holly. He is also survived by his step sister Sandy (Rick) Molstad and sister-in-law Mariev Searson Wade.
The McCullagh family wanted to express their deepest gratitude to the fifth floor and ICU staff at the Misericordia Hospital.
In lieu of flowers, donations to the Misericordia Hospital/ Covenant Foundation would be appreciated.
A casual celebration for David will be held at the Crestwood Community Hall (14325 96 ave NW Edmonton) on Friday September 13th, 2019. Doors open 2:30pm and program to begin at 3pm.