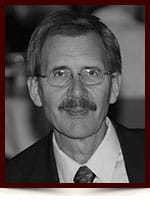 David John Hodges
August 25, 1949 - September 6, 2015
David John Hodges was born on August 25, 1949 at Kano, Nigeria. He was the first born son of missionaries Ernest and Jean Hodges. His early years were spent at Biliri where his parents taught at a vernacular Bible school. After his father died from polio in 1953 the family moved to Miango where his mother taught grades 1 and 2 at a missionary children's school. Dave spent happy years growing up in Miango at the boarding school there. Grade 9 was taken at a high school nearby in Jos, Nigeria but he had to leave Nigeria on his own to go to Canada for the rest of high school so that he would fit-in to a Canadian education system. Aunts Grace and Ruth met him at the airport and helped him to get settled in at a boarding school in Three Hills, Alberta where the rest of the family joined him two years later in 1966. After graduating from High School in 1967 he spent the next four years in Bible School training at Prairie Bible Institute in Three Hills graduating in 1971.These were happy years for Dave and it was here that he met his future wife, Rosalie Roberts, who was a classmate. They married in the summer of 1972.
Dave attended the University of Alberta from 1971-1975 graduating in science and education. He initially taught in the public school system but later on moved into the IT industry where he worked for a number of years. During this time both Dave and Rosalie felt that they wanted to be involved in church work overseas. This led them to moving their family to Ethiopia in 1987 investing their lives with SIM, Serving In Mission, in Ethiopia where they lived until 1994 assisting the Ethiopian local church in various different assignments. They were involved in language training, IT work, Bible study sessions, hospitality, and visiting with Ethiopians as often as they could.
By this time they had two children, Jordan, born in 1974 and Shannon born in 1978. They were in grade 8 and grade 4 when they moved to Ethiopia and it wasn't without considerable anxiety on the part of the children, but they fit in very well and have many happy memories of their years there.
In 1994 Dave had to return to Canada for emergency treatment in Edmonton for a brain tumour which was removed and treated with radiation. He spent the next several years recovering and doing various jobs in the computer and IT industry. Dave and Rosalie then moved to the SIM Canadian head office in Toronto from 1999-2002, where they assisted missionaries preparing for overseas mission work. In 2003 they were both delighted to be able to go back to Ethiopia doing personnel manager work until they came back to Edmonton in 2006.
After coming back to Edmonton Dave and Rosalie were involved in working with international students at International Student Ministries, at Palm Ministries on 107th avenue and with their church. They enjoyed helping teach them English language skills, visiting with them and sharing their faith with them. Special times were enjoyed with their grandchildren in Edmonton and Seattle. During this time Dave's health began to deteriorate due to his previous brain tumour and radiation treatments. His balance and memory became considerable problems and 6 months ago he had a fall breaking a bone in his spine. Unable to have surgery, his neck was immobilized and he was confined to a wheelchair but his spirits always remained bright and he was always very happy whenever anyone came to visit with him.
Dave had a deep faith in Jesus Christ that guided his life and gave him a strong foundation for his decisions. He acted on this faith for his entire life and used it to bring blessings to the loves of his life which were his family and the work with which he was involved. Even in great infirmity he lived a life of joy and thankfulness to God. He passed into the presence of God while at the Dr Gerald Zetter Centre on September 6, 2015.
Dave leaves behind his wife Rosalie, children Jordan (Jessica) with grandchildren Isaiah, Demaris, and Elijah and Shannon (Jon) with grandchildren Christian, Emma, Abigail, Sadie and Ezra. He leaves behind siblings Ruth, Dan (Jill), and Ernie (Jane).
Celebration of Life
1:00PM Friday September 11, 2015
Central Baptist Church
9419-95 Street Edmonton, AB