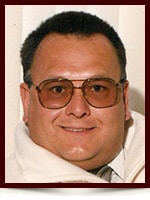 David Wayne Pivarnyik
David Wayne Pivarnyik
Aug 8th 1953 - April 6th 2015
It is with great sadness that the family of David Pivarnyik announce his peaceful passing on April 6th, 2015 at the age of 61 years.
David was originally from Niagara Falls, ON before moving to Edmonton AB, where he recently retired from Suncor Refinery in his 38th year.
David will be deeply missed and remembered by his mother, brother & best friend, sister, relatives and all of his friends.
Cremation has already taken place.
Celebration of  Life
Thursday April 16th, 2015 at 1:30pm.
Royal Canadian Legion Kingsway Branch
14339 50th Street NW, Edmonton AB
Contact Information:  [wpseo_address oneline="1" show_state="0" show_email="0"]