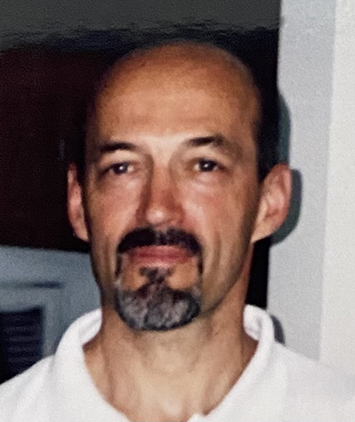 "David" Wolf-Dieter Lukas Leeb
October 18, 1950
-
July 9, 2022
Having had an extraordinary life spanning nearly 72 years David's family announces with great sadness that the final chapter of his life has come to an end.  After a courageous 12-year battle with Early Onset Alzheimer's, our loving father, husband and brother passed away peacefully on July 9th, 2022 while surrounded with the love and comfort of his children, Matthew, Katherine, Nicholas & Makenzie and wife Sharon.  David will forever remain in the hearts and memories of the many people who loved, admired and respected him.  His brother, Günter "Wally" Leeb of Edmonton and his many cousins in Austria, Greater Europe and the United States survive him.  David's father Walter Leeb and mother Anna Leeb predeceased him in 2001 and 2016 respectively.
Born in Krems, Austria, David immigrated with his family to Edmonton, Alberta Canada in 1953.  After graduating from St Joseph High School in 1968, David further continued his education at the University of Alberta where, in 1971, he received his Bachelor of Science with a Major in Biology.  David's remarkable passion for the wildlife and the outdoors, led him to a lengthy and fulfilling 42-year career with the City of Edmonton's Valley Zoo and Animal Control.
David held a deep love and admiration of the mountains from an early age, leading him to spend many vacations in the Canadian Rockies camping, hiking and cross-country skiing.  His regular travels also included motorcycle trips with friends or his brother throughout Canada and the United States.  It was his many adventures in the mountains and motorcycle trips that contributed to just some of his many treasured memories – memories he extensively captured in his journals and photos.  David's large and highly prized personal library of English and German literature were deeply admired by those who shared his interest in history, philosophy and fiction.  Other hobbies that brought David joy throughout his life included photography, cycling, swimming, yoga, and woodworking.  David was well known and admired by friends, family and colleagues for his kindness, professionalism, respect of others, patience and calm demeanor.
Special thanks are extended to the compassionate and supportive staff at the Good Samaritan Stony Plain Care Centre, Copper Sky Assisted Living Facility, Spruce Grove, the Alzheimer Society of Alberta and North West Territories and the many doctors and medical professionals who guided him, as well as our family throughout his journey.
A celebration of David's life will take place At the Edmonton Valley Zoo on October 15th, 2022 at 2:00 p.m.  In lieu of flowers, contribution to the Alzheimer Association of Alberta and Northwest Territories or the Valley Development Society in David's memory is preferred.