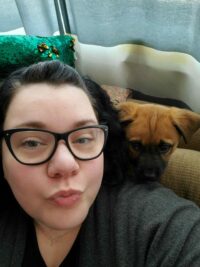 Dawn Fay Schluter
April 28, 1983
-
September 15, 2021
It is with deep sadness that I announce the passing of a magnificent wonderful person. My wife, my partner, my soulmate, the mother of our wonderful boy Chaz, Dawn Fay Schluter.
Dawn was a vibrant young soul, full of life and love. She made all those around her feel accepted and loved. Made people laugh, brought so much joy and gave without any thought of herself. She was truly an angel. No words can describe the sorrow and sadness that is being felt by Chaz and I. The days ahead will be difficult but each day we will remember just how wonderful a person Dawn was.
She had a strength and fortitude that is beyond compare. Through the years she had suffered heartache that no one should have to endure, but despite that, she always managed to smile and make others smile too.
In her honour, a trust fund for our son will be set up to help him move forward. Donations to him can be submitted via e-transfer to clay_coombs@hotmail.com.
May paradise be ever sweeter with your presence Dawn.