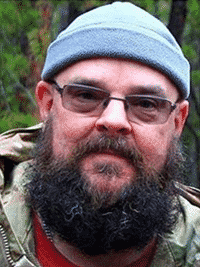 Dean Bradley Walker
1963 - 2019
After a long battle Dean succumbed to his pancreatic cancer on December 20th, 2019.
He left behind his wife Deanna, son Ethan, daughters Shae and Melissa, loving sister Norma (Dennis), brother-in-law Neil, nephew Nathan, niece Katherine (Trent) and children, and niece Trish (Keegan) and children.
He goes to join his parents Kathy and Robert and his recently passed beautiful sister Debbie.
The family would like to thank A.O.T where he worked for 30 years for their help and support. Thanks to the Grey Nuns Hospital Unit 43; they have the best staff anywhere and made a difficult time a lot more bearable.
As per Dean's wishes cremation has taken place and a get together will be planned to celebrate his life. Details will be announced later through his Facebook page and on this site.
Memorial Donations
In lieu of flowers, please make any memorial donations to either
the M.S. Society, or Unit 43 of the Grey Nuns Hospital.