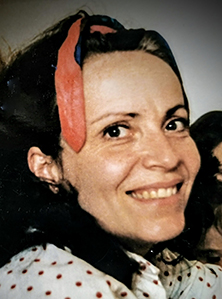 Deborah Ann Richman
July 30, 1959
-
September 4, 2021
On September 4, 2021, Deborah Ann Richman passed away at the age of 62 years.
Deborah is survived by her loving husband Trevor, her sons: Rodd Jason Patterson, Knighten Richman, Christian Richman and Manny Richman; siblings younger brother Jay Patterson, younger sisters, Kayla Lomas Patterson and Rebecca Hargreaves Patterson, Ann also leaves brother-in-law Todd Richman and sister-in-laws; Denise Richman and Debbie Richman.
Deborah was predeceased by her daughter Vanessa, mother Dee Ann Patterson ( Hewitt) and her father Floyd Patterson
A memorial service for Ann will be held Thursday September 16th in the courtyard ball room at The Edmonton Inn 11834 Kingsway NW, Edmonton, AB T5G 3J5 phone 1 888-747-4114.
The service will begin at 6:30 pm with Rev. Tim officiating.  We are complying with current gathering requirements, so masks and social distancing are required. We are also presenting this service on Facebook live for all those that knew Ann but cannot make it to the service including her ministerial studies cohorts and teachers.
The link for the memorial service is
https://www.facebook.com/Centre-for-Spiritual-Living-Edmonton-Metro-415194785173743