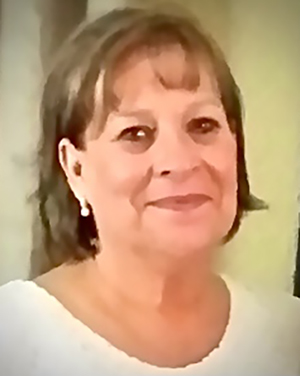 Deborah (Debbie) Starchuk
December 18, 1956
-
April 29, 2023
It is with heavy sadness that we announce the peaceful passing of our mother, nana, sister, aunt and friend, Debbie. She was independent, fun loving and a true fighter.
She is now watching over her family; her daughter, Tammy (Shawn) Zabrick, Jim MacDougall, and her grandchildren: Jack, Phoebe, Marlee, Alex, Emma and Tyson. Left with wonderful memories of their sister are Raymond(Edna) Starchuk and Rick(Carrie) Starchuk.
She leaves us to rejoin her parents Nick and Sophie Starchuk, her older sister Patricia Tymchuk and her nephew Edward Tymchuk.
Debbie also leaves behind aunts, uncles, cousins, nieces, nephews and many friends. Debbie loved to travel especially to areas of heat and palm trees. You would find her in the pool on her floaty, with a drink in hand. She loved to have fun: karaoke, dancing, bingo, casinos; drawing people to her with her wonderful smile,contagious laugh and conversation. She enjoyed events like Heritage Days, KDays, Taste of Edmonton...you name it. We can't forget The Blue Suede Music Festival in Busby, Alberta. She always ended up receiving a scarf from at least one performer. However her greatest love was spending time with family and friends.
The family expresses immense gratitude to Dr. Yue, Dr. Mulder and the CCI team, the palliative home care team and the staff at Foyer Lacombe hospice centre. The care and compassion shown to Debbie and her family will never be forgotten.
A Celebration of Life will be held at the Rundle Park Family Center at 3:00 pm on June 4, 2023, Address: 2903 113 Ave NW, Edmonton.