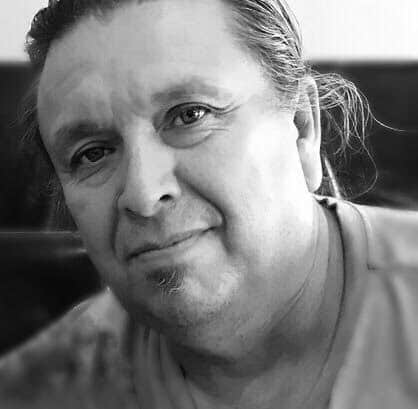 Delmer Albert Colin Anderson
Delmer Albert Colin Anderson, 59, passed away unexpectedly of a heart attack on January 23 2019 in Edmonton, AB
He is survived by his children; Lawrence (Vanessa), Matthew, and Amelia, his grandchildren; Molly and Noel. His siblings, David (Charlotte), Susan-Colleen, Sharon, and Tricia; his nieces and nephews; Alexis, Chelsea, Lawrence John I, Christian and Lawrence John II. He is also survived by numerous other loved family members and friends. He is preceded in death by his parents, Lawrence and June Anderson, and his nephews Zachary and Catlin.
Del was born in Prince Albert, Saskatchewan on July 13 1959. He moved to Edmonton, Alberta in 1979 as an eager-to-work 20 year old man. After a battle with addictions he decided in 1987 to begin his journey of sobriety that he conquered just shy of 32 years. Through out these years he stayed deeply involved in his community and committed to his goal. He was known as the guy who always had a story to tell, a good word to share, some wisdom, or a bad joke.
He loved his indigenous roots, he was a cultural keeper, he loved hunting, and fishing, working with his hands, picking medicine, berries, and staying connected to the earth.
He lived a simple life, not always by choice, but with that his love stayed strong; a caring heart that was shared with his friends and family when needed. His mentorship and contagious laughter will be dearly missed.
We'd like to thank the Emergency Response Team, the Doctors, and Nurses at the Royal Alexander Hospital who fought hard to try to keep him in this world. We appreciate what you have to do on a regular basis, thank you for giving yourself for this kind of work.
All are welcome to attend the wake scheduled for Tuesday January 29, 2019 from 6-9pm at Trinity Funeral Home