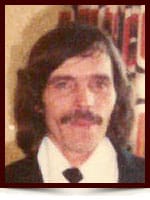 Don Orzenchuk
Don Orzenchuk passed away on April 28, 2015 at the age of 66.
Don is survived by his wife of 31 years, Brenda, son Dale (Sherri), 3 grandchildren, Shaylin, Olivia and Hunter, and numerous family and friends.
Cremation has taken place, and at Don's request, no funeral service will be held.
Contact Information:  [wpseo_address oneline="1" show_state="0" show_email="0"]