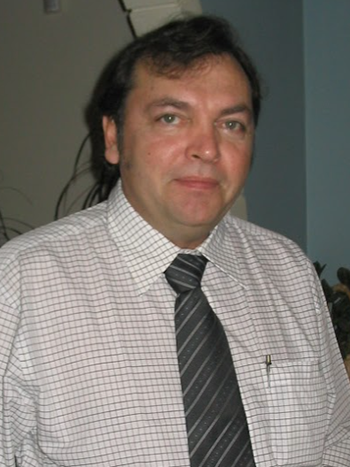 Donald John Evasiuk
April 19, 1956
-
July 19, 2022
Donald John Evasiuk (John), 66, passed away peacefully in Parkland County, AB. John was known for his kind and patient nature, quiet sense of humour, storytelling, and love of Far Side comics, blues and classic rock.
Born to Sophie Evasiuk and Dmetro Evasiuk, John was raised in Sifton, MB, where he was the third youngest of ten children. He helped out on his family's farm and often told stories of the pranks he would play on the neighbours around Halloween in his teen years. He lived in Alberta with Lisa (m. 1975) and their 4 children. The family then moved back to Manitoba in the mid-80's. He was a hard worker for much of his life. His most notable jobs included working at Northern Affairs in his earlier years, where he worked in communities all around northern Manitoba (making many long-time friends in his travels), and later on as Project Manager and then Director of Public Works for Brazeau County. Quite often, if you drove with him in Manitoba or Alberta, he would take you along a stretch of road that he had a hand in building. John, his wife Kari (m. 2000) and his stepchildren lived together in BC, Fort McMurray, and then Parkland County for several years where he enjoyed hunting and simply being outdoors. He was especially proud of his garden, often tending to it for hours after coming home from work.
He is survived by his children Cat (Trent), Caroline, Maggie (Nick), and John, his 4 grandchildren, stepchildren Sonja and Tyler, siblings Mike (Heather) Evasiuk, Merv (Teeta) Evasiuk, Betty (Marv) Shumka, Margaret (Jerry) Pachkowski, Shirley (Ted) Pachkowski, Lawrence (Pam) Evasiuk, Andy (Linda) Evasiuk, and Frances (Kelly) Duszik, sister-in-law Gail Evasiuk, and countless nieces and nephews.
He was predeceased by his stepson Kurt Norton, wife Kari Evasiuk, and brother Ernie Evasiuk.
In lieu of flowers, donations may be made to the Canadian Mental Health Association at:
https://edmonton.cmha.ca/get-involved/donate