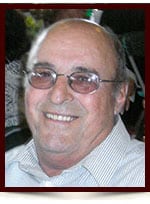 Donald Joseph Cyril St. Jacques
Donald Joseph Cyril St.Jacques, 69, of Medicine Hat, Alberta died February 27, 2014 of a heart attack, after dealing with his long battle with C.O.P.D.
Donald was born in Iroquois Falls, Ontario on October 15, 1944 to parents Ernest & Marie St.Jacques.
He leaves behind his brothers/sisters: Ernest (Francis) of ON., Pierrette Cote' of ON., Jean (Ed) Rechlo, Francis (Rene') Joly, Rheal (Arlene), Theresa (Gil) Boucher, Danny (Sharon) and Susan. He is predeceased by his sister Rhea and her husband Joe Sirianni.
He is survived by his wife Carolyn Boe, son Darin St. Jacques (Darlene) and additionally Todd Laschowski (Lisa), Serena Franks (Kerry), Ryan Boe (Kristi) and Scotty Boe (Sydney). Grandchildren: Brodie St. Jacques, Lionel Collins, Tiesha Collins-Newton, Kowyn & Haydn Laschowski, Madeline & Dawson Franks, Sarah St. Jacques, Kaylene Gibbs and Austin & Kesler Boe. Great Grandchildren: Bowden Gibbs.
A memorial service will be held on Wednesday, March 5th, 2014 at the Trinity Funeral Home (12134-66st) in Edmonton, AB from 6 – 8 pm