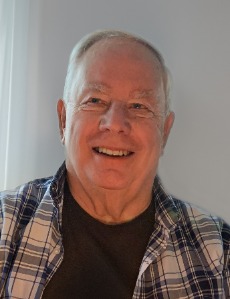 Donald Lawrence Spady
April 10, 1940
-
September 25, 2023
Donald Spady, 83, of Spruce Grove, died September 25th, 2023 peacefully, and surrounded by his loving family at home.
He was born on April 10th, 1940, to Gladys and Henry Spady in Edmonton.
He married Marion Bownes on July 19th, 1963 and they had two children, Diane (Chakaipa) and David Spady.
Don was a successful business owner for 51 years until he retired in 2010.
He was an avid outdoorsman and enjoyed boating, fishing, snowmobiling, golfing, and played hockey for many years.
Don is survived by his spouse Marion, children, David and Diane, grandchildren, Jonathon, Zachary, Dylan, Amanda and Emily as well as his sister Kathleen Kirkwood.
He was preceded in death by his parents, Gladys and Henry Spady, and siblings, Gerry Spady and Les Spady
A celebration of life will be held at The Links at Spruce Grove on November 5th, 2023 from 2-4pm.