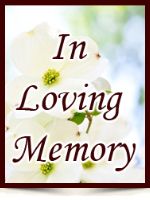 Donald McMillan Briggs
February 11, 1931 – July 20, 1917
It is with heavy hearts that we announce the passing of Donald McMillan Briggs, who departed after a struggle with the cruel disease of ALS, only diagnosed in January of this year.
Don will be lovingly missed by Alice, his wife of 63 years, their children Susan (Don) Wakal, Gordon (Leila) Briggs, Howard (Elaine) Briggs, and Donald (Camilla) Briggs, grandchildren Cameron (Kate), Julia (Aidan), Jordana, Kyle, Nicholas (Chaylene), Shane (Val) and Michael (Colleen), great Grandchildren Coen, Emerson, Lucas, Brandon and William, brother Bob (Jesse) Briggs and sister Dorothy Rowswell.
Donald was predeceased by his son Alan, parents Margaret and Fred Irvine Briggs, brother Fred Briggs and sister Margaret Snelgrove.
Don was third generation to live on the family farm at 66 street, Edmonton.
After meeting at the Vermilion School of Agriculture, Don married his college sweetheart, Alice Hoglund on a famously rainy day! Don and his brother Fred cattle farmed and later operated as a Shell Bulk Dealer. The same year Don and Alice were married (Aug 18, 1954) and saw the purchase of their first school bus. This business, Briggs Brothers Student Transportation grew to 5 bus yards, 600 school buses and driver training. In 1982, Briggs Bus Sales was established and sold Blue Bird, Girardin and later International buses for Western Canada. Don took great pride in having family work along side him in the business and appreciated the loyalty of employees, some of whom had children who also joined the team. As well as being an entrepreneur himself (every business deal scribbled on a paper napkin), he was also a supporter of other small businesses, first through his share cattle farming and later through his generous financial loan practices that helped many small bus businesses get their own start in the industry.
Not to leave the impression that Don was all work and no play. During early family years, camping, boating, fishing, water and snow skiing were yearly holiday rituals, as were weekends at Ross Haven. As the family grew and started families of their own, Don and Alice started a revered family tradition of the annual Christmas Progressive Dinner, which brought family together for more than 35 years, preceded of course by the annual decorating and lighting up of the outside Xmas trees. In recent years, one of Don's greatest joys were the antics of his great grandsons. Don was a serious Oilers fan and held season tickets. Fortunately, he had the opportunity to attend and thoroughly enjoy a game in the new arena and during this year's playoffs, flew the Oilers flag. Don combined his childhood sport of baseball with his adult sport of golf in his truly unique golf swing. Many semi-retirement travels in the motorhome revolved around visits to Golf courses across Canada and most of the US States. March of 2013, a highlight of his trip to the Big Island, Hawaii with 6 games of golf. Don enjoyed years of friendship and golfing in Hemet, California, where he also led the ladies in Aquafit classes. Don will also be fondly remembered by his friends at the Mara Lake Happy Hours. Don read voraciously and rated each book on the inside cover, so watch the used bookstores for the initials DB followed by a number, 1-10 on the inside covers of books! We'll hold our stubborn Scotchman wearing green clothes and sandals with socks in our hearts forever.
Thank you to Dr. Harkirat Sidhu, the staff of Norwood Palliative Care and Exquisicare caregivers for guiding us.
A private gathering with immediate family will be held at a later date. In lieu of flowers, enjoy some time with the people that are most important to you. Family was everything to Don.