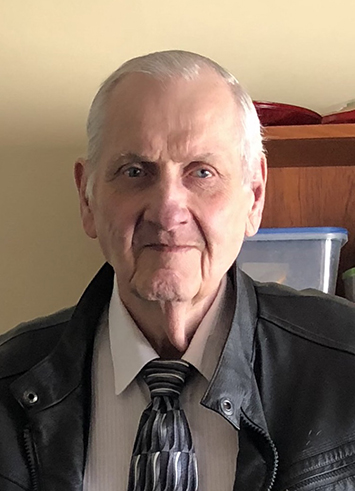 Donald Robert Salahub
February 23, 1945
-
July 25, 2022
Donald Robert Salahub, born February 23, 1945 of Edmonton, AB passed away peacefully on July 25, 2022.
Don was born in Lac La Biche, Ab to Peter and Anna Salahub. He had 5 brothers and 2 sisters and lived on a farm near Craigend, AB.
After growing up and completing school, Don went to college for Agriculture. Even though he had a green thumb, he ended up moving to Edmonton and working at a meat packing company where he met his soon to be wife, Caroline, of 54 years.
Don worked in the family catering business for many years and eventually ventured out into sales. Over the years, his own family grew.
He is survived by his wife Caroline, Daughters Corey (Eric), Shawna (BF) Deanna (Dave), Son Leslie, Granddaughter Emily (Brandon) and Brother Peter.
Donald is also survived by God Children, nieces, nephews, cousins and brother/sister in laws and friends.
Throughout the years the one consistent trait of Don was to share a story or a good joke. The door was always open and Don always liked to reminisce about the good ole days and that was over a cup of coffee and cigarettes. He was always someone that would listen and offer advice if asked.
Donald had a variety of things that interested him and in his later years,he discovered computer games and the ability to create a virtual Farm Town.
Don liked to joke to the last days, and he will be greatly missed.
The family will be holding a Celebration of Life with the date still to be determined.