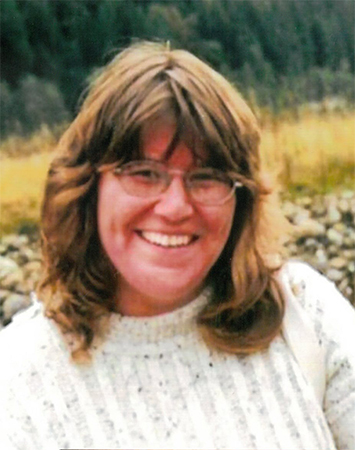 Donna Tyreen Roberts
August 10, 1969
-
March 14, 2023
Donna Tyreen Roberts born August 10, 1969 passed away peacefully on March 14, 2023. Donna will be remembered for her contagiously cheerful personality and laugh, her many adventures, and her love for her family and friends.
Donna was predeceased by her Mother, Theresa Chapman; Father, Donald Roberts; grandparents: Bruce and Florence Roberts and Alex and Anne Chapman; and step-grandparents: Mr. and Mrs. Dueck.
Donna will be lovingly remembered by her Mother, Sandy Roberts; her children: Shilo Martineau, Katrina Martineau (Stephen), Cassandra Martineau (Brian), Ernest Martineau (Kayla), Adam Martineau (Lucy), Johnny Dixon (Kaneeshia), Slade Joe, Taylor Joe, Tyreen Joe, Theresa Joe; grandchildren: Zachary, Sean, Jenaya, Zoey, Athena, Jayden, Anna Lynn, Addison, Jack, Chester, Tanuki (Billy), Takumi (Taco); siblings: Andrera Gies, Angie Roberts, Leila Emery (Darren), as well as numerous nieces, nephews, and other friends and family.
Donna will be dearly missed by her family and friends. The memory of her and her life will forever be cherished and remembered.
Those wishing to view the service via live-stream can do so by accessing the following link: DonnaRobertsMemorialService
Funeral Service
Tuesday March 21, 2023 10:00am
Trinity Funeral Home Chapel
10530 116 Street, Edmonton AB