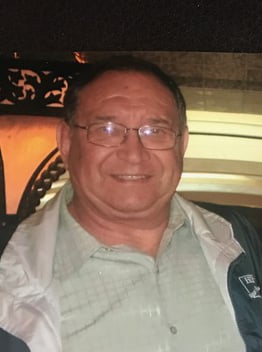 Eddie George Gonek
Eddie George Gonek died surrounded by his loving family on February 22, 2019 in Edmonton, Alberta at the age of 75.
Eddie is survived by his children Son Mike Gonek (wife Carey), Son Jody Gonek (wife Shauna), Daughter Dana Ishkanian (husband Jeff) and his Grandchildren Cody (wife Jessica), Zack (fiancé Delainey), Alexandra, Ethen, Brady, Cole, Talia and great grandchildren Cassius and Creed. As well as his brothers Gary and Jim Gonek and mother Mary Gonek and his niece and nephews James, Jeff, Darren and Natasha. Eddie is preceded in death by his father Mike Gonek of Edmonton Alberta.
Eddie was born on November 22, 1943 in Vancouver, BC.
A Celebration of life service is scheduled for Sunday March 3,  2019 at 2:00PM at Wellington Park Community League  13440-132 Street, with a reception to follow. James Gonek will officiate the ceremony.
Everyone who knew Ed are welcome to attend and celebrate his life and share stories and pictures of our father's life from all the people he took care of and made smile in his time with us.