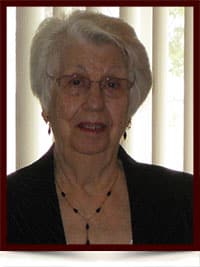 Edna Irene Mah
February 10, 1924 - November 13, 2016
On November 13, 2016 Edna Mah passed away at the age of 92. She is survived by her two children Dianne and Jack Mah as well as grandson Thomas Hope.
Memorial Service
2:00 PM, December 9 2016,
Trinity Funeral Home Chapel
10530 116 Street, Edmonton AB.
In lieu of flowers the family ask donations be made to the charity of one's choice.