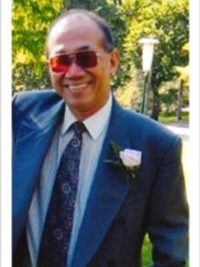 Eduardo So Vasquez
Eduardo So Vasquez, 76, will be remembered as a loving and caring father, husband, grandfather, brother and friend.
On October 1, 2020, he peacefully passed away. He will be dearly missed by family, friends and neighbours.
Eduardo was born on August 22, 1944. He is the eldest of five children. He was involved with the family business, Tandag Surigao del sur and was named after him in the Philippines, Eduardo's Mercantile. Eduardo graduated with a Bachelor of Arts degree from the University of San Jose, Bachelor of Science from Letran Manila. Eduardo's mercantile and was a very popular trendsetter. Ed was a Cebu radio disc jockey, when he met his wife of 46 years. They settled into Edmonton in the 1970's, and were married in 1974. They briefly resided in British Columbia. But returned to Edmonton, where they raised two daughters. He migrated to Canada to help send his 4 siblings through University.
Ed is known for his intelligence, wit, humor, laughter and caring spirit. He loved to attend family gatherings and he had a love of music, football, basketball and American politics.
He is survived by his loving wife, Norma, daughters, Angela (Tony), Tabitha (David), brother Victor, sister Jenny (Andy), Estelle (John), grandchildren, Kiana, Mikayla, Carissa & Noella; numerous cousins, nieces, nephews and friends. Eduardo was pre-deceased by his mother, Felipa So, father Ambrosio Diaz, sister Loreta Maderieta.
Funeral Service
10:30AM Friday October 9, 2020
Trinity Funeral Chapel
10530-116 Street Edmonton, AB